When I arrived home on December 15, 2011 and found my dog, Blue, lifeless with a chip bag over his head, I tried to do CPR. I did not know how to do it, and my vet had to walk me through it on the phone while I frantically tried to perform it. Sadly, i
t was too late for Blue to benefit from CPR, but many dogs can and have been saved from pet suffocation by CPR. Please click on the following YouTube video, "Pet CPR", and take the time to learn this valuable life-saving tool!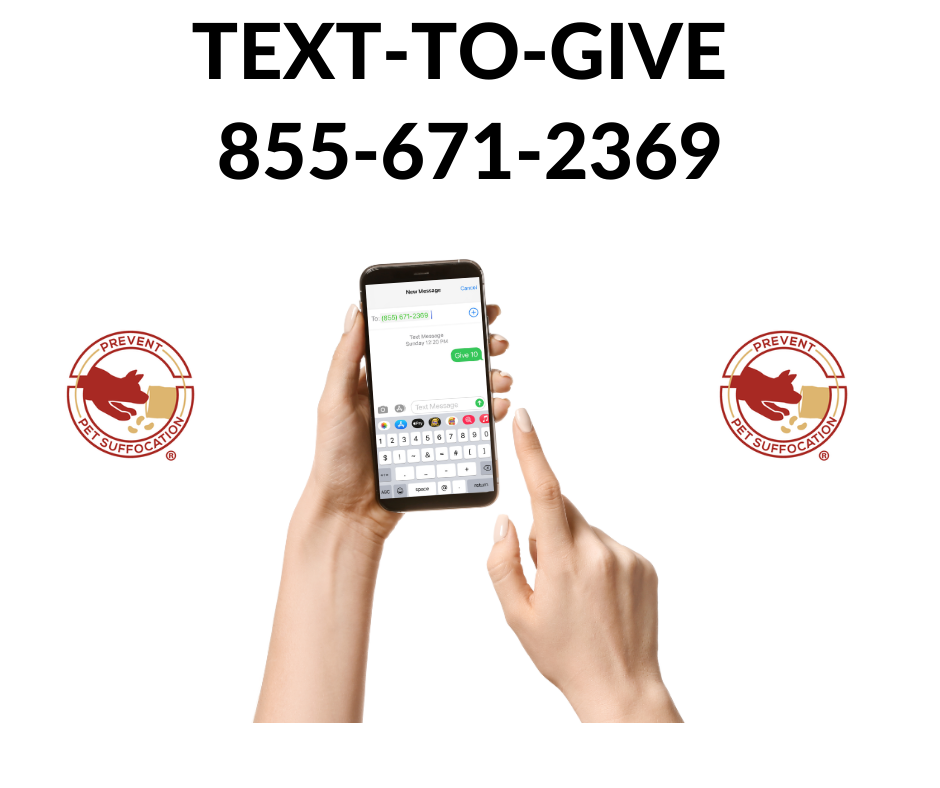 We've made it even easier to support Prevent Pet Suffocation! Our new Text-To-Give feature is now available. Simply Text 855-671-2369 and write Give and your gift amount in the message….